AlteCapTM Solo
Single screw cap handling
Screw cap handheld decapper
Quickly cap, decap or recap single tubes. Compatible with AlteTubes and other manufacturer's screw cap tubes in SBS rack format.
Download Specifications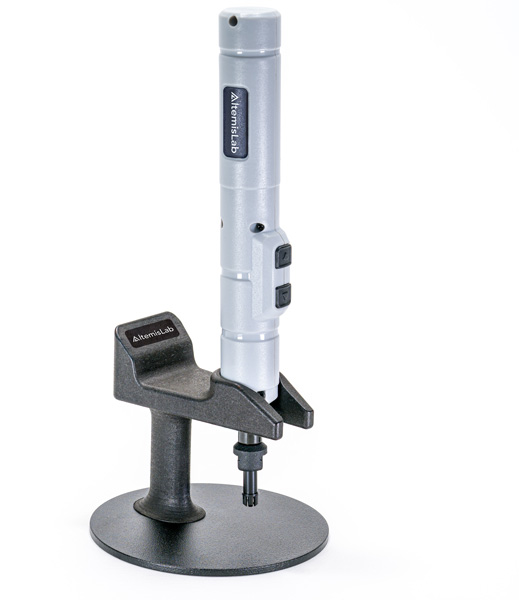 Flexible
Easy to use, intuitive touch button controls. Light and portable.
Functionality
Recap tubes or discard used caps. Apply fresh caps from a cap carrier.
Stand included
Convenient for storage, USB charging and holding caps for re-capping.