Advantage 96
Automated screw cap handling
Full rack capping and decapping
Automatically cap and decap a full rack of tubes in 10 seconds. Compatible with AlteTube 96 SBS format screw cap tubes.
Download Specifications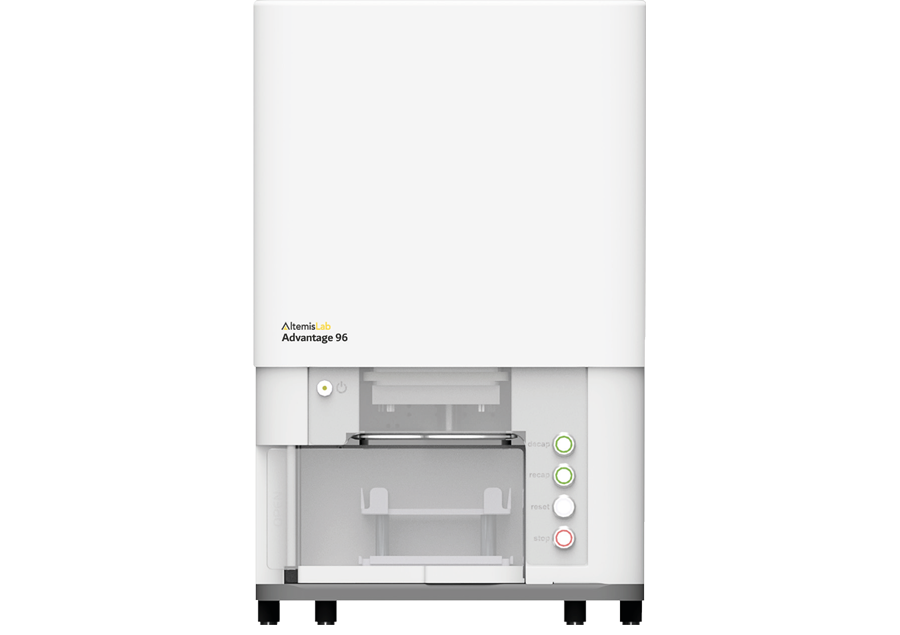 User friendly control
Ready to use and no software to setup. All commands are initiated by the four-button control panel.
Functionality
Recap tubes or automatically discard used caps. Apply fresh caps from a cap carrier.
Enhanced design
Pre-set torque levels guarantee all tubes are capped precisely and securely every time.
Sample safety
Drip tray prevents cross-contamination of samples during cap removal.
Robust engineering
Designed for low and high throughput. Thorough quality control testing.
Standalone/integration models
Integration friendly model, Advantage 96 CELL, includes loading carriage for robotic arm and remote-control capability.