AlteCap™ Swift
Automated screw cap handling
Full rack capping and decapping
Automatically cap and decap a full rack of tubes in 10 seconds. Compatible with AlteTubes and other manufacturer's screw cap tubes in SBS rack format.
Download Specifications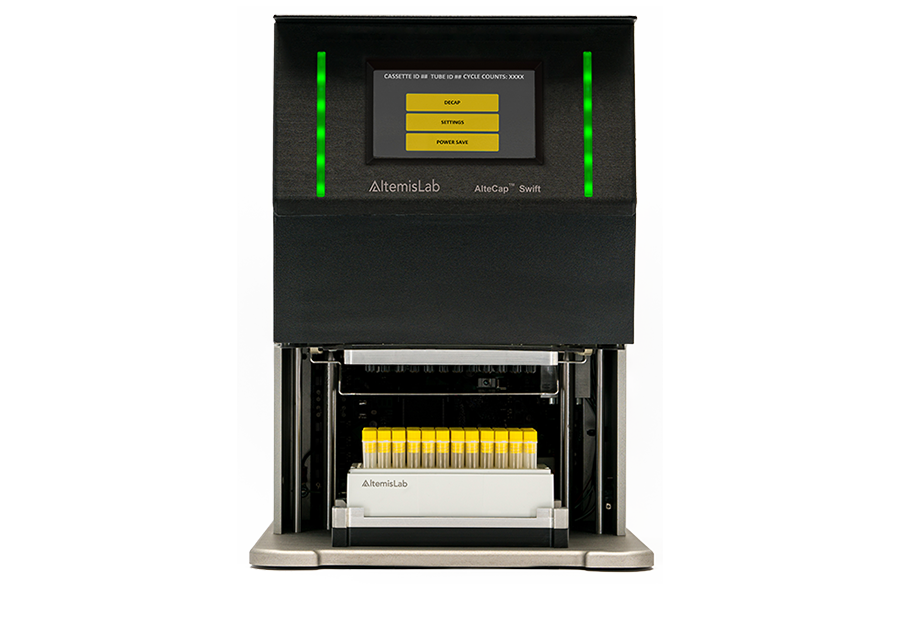 Fast screw cap handling
Decap a full rack of 96 tubes in less than 20 seconds.
Flexible
Easily switch between cassettes when using different tube & cap types.
Advance cap drivers
Available for all screw caps from different manufacturers.
Choice of models
All of the features for 24, 48 or 96 SBS rack formats.
Sample safety
Drip Tray prevents cross-contamination of samples during cap removal.
Integration friendly models
Extended rack position for easy access & remote control capability.