AlteRead
Pendant Single tube 2D & 1D barcode camera reader
Image capture using camera technology
The first totally portable single 2D & 1D barcode reader. Capture and decode 2D & 1D barcodes on tubes instantly.
Download Specifications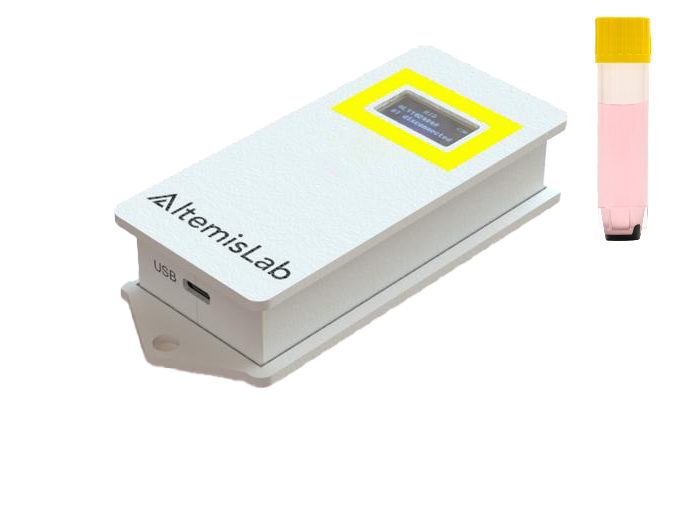 Check barcodes anywhere!
Wireless and no need for a computer connection.
LCD Display
Shows 1D & 2D barcodes instantly on the easy-to-read screen.
Pocket size
Small and portable, with convenient lanyard included.
On-board storage
Option to store 2000 barcodes and download the results later.
Tube compatibility
All 2D and 1D barcoded tubes from any manufacturer.
Versatile
Connect to computers and smart devices via USB or Bluetooth.