XL AutoCap™
Automated screw cap handling
Column or row screw cap decapping
Automatically cap, decap & recap tubes by row or column. Compatible with AlteTube and other manufacturer's 96 format SBS screw cap tubes.
Download Specifications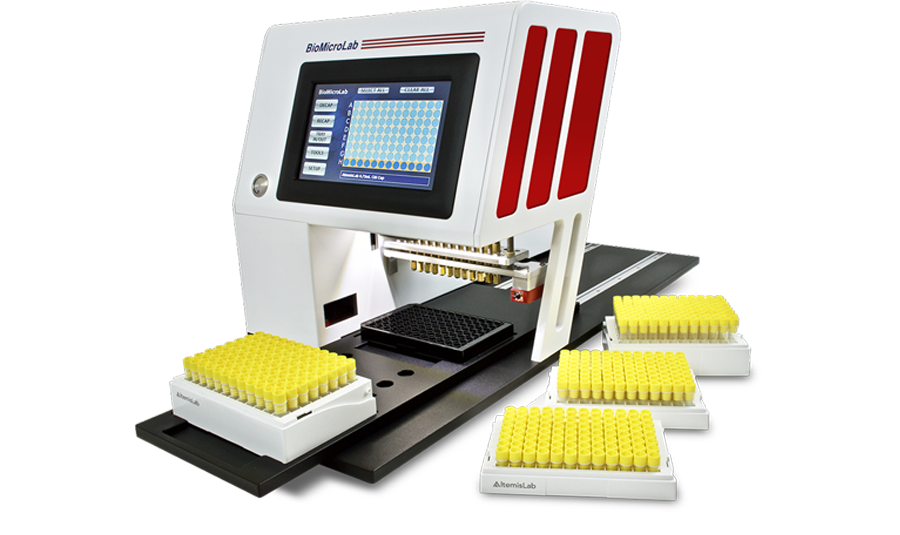 User friendly control
Intuitive and flexible command selection using the touch screen interface.
Flexible screw cap handling
Select all caps or designated rows / columns.
Functionality
Recap tubes or automatically discard used caps. Apply fresh caps from a cap carrier.
Advanced cap tool system
Easily change between internal and external caps.
Sample traceability
Internal barcode reader will scan front and side rack 1D barcodes.
Integration friendly
Networkable. SDK is available. Racks are easily accessed by robotic arm.