XL series software
Automated tube sorter software
Intuitive and easy to use Windows software
Included with all XL series tube sorters to provide control of all robotic operations with several processing modes.
Download Specifications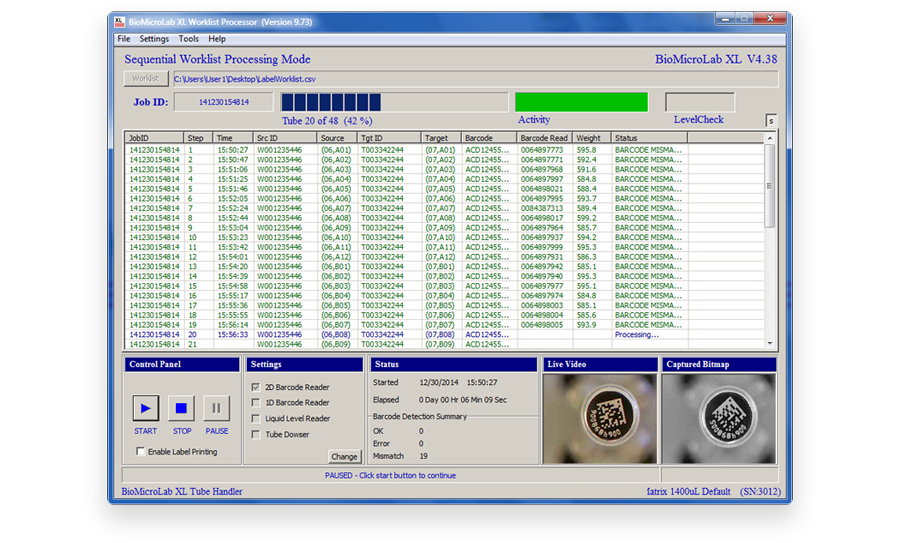 Easy programming
Control sorting and re-array operations by importing user generated worklists.
Non-worklist operations
Pick and place the tube or vial from the same location. Tare weight, gross weight and data collection modes.
User defined output files
Content and format can be customised in .csv output files.
Software developer's toolkits
ActiveX and SDK allow integration with LIMS, in-house custom programs, other robotics or streamline the processing of input and output files.
XL LabelPro software
Label tubes during processing on any XL tube handler. Merge data from external sources or easily repeat previous labelling jobs with a project- based workflow.
XL Plus software
Provides greater flexibility for liquid handling operations. Users employ editable XML scripts to control robotic functions and input work lists to manage sample transfer volumes.