SampleScan E-Series
SBS rack barcode reader
Image capture using scanner technology
The high quality SampleScan barcode readers all include a 5-year warranty. Quickly capture and decode 1D and 2D barcodes on tubes and SBS format racks.
Download Specifications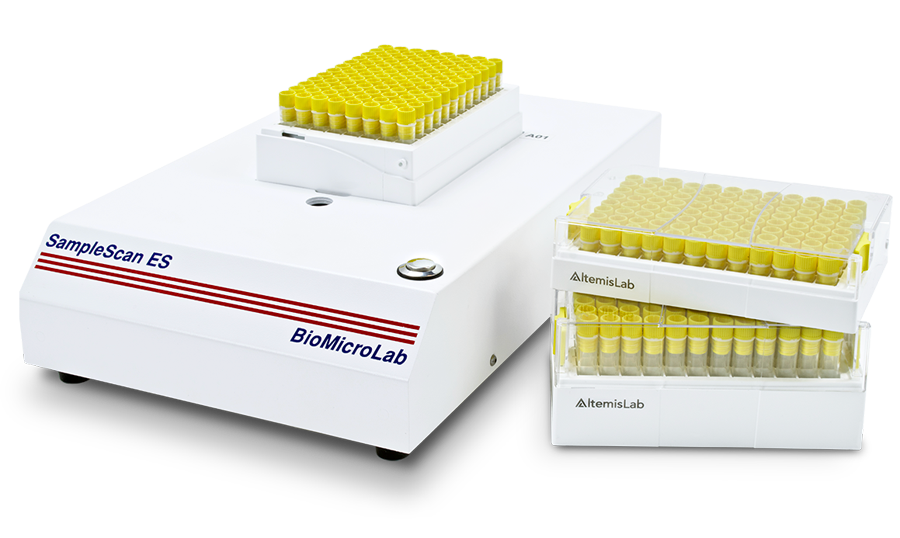 Fast rack scanner
Decode a 96 SBS format rack in 8 seconds.
Easy to use
Initiate scanning via the software or the one-touch scan button.
Fully compatible
Decode full or partially filled racks of 2D barcoded tubes in SBS rack formats from any manufacturer.
Capture rack barcodes
Decode 1D barcodes on any rack side and 2D embedded rack barcodes.
Single tube scanning port
Single tube 2D barcode decoding direct to any open application.
Condensation Reduction System
Internal dual-fan heater maintains scanner temperature at 37.7°C.