XL100™ & XL200™
Automated tube & vial sorter
Flexible tube & vial handling
With a 20 and 30 rack capacity, the XL100 and XL200 systems are compatible with a variety of tube and vial types of many sizes. Select from a variety of modules and add-on features to meet your specific application needs.
Download Specifications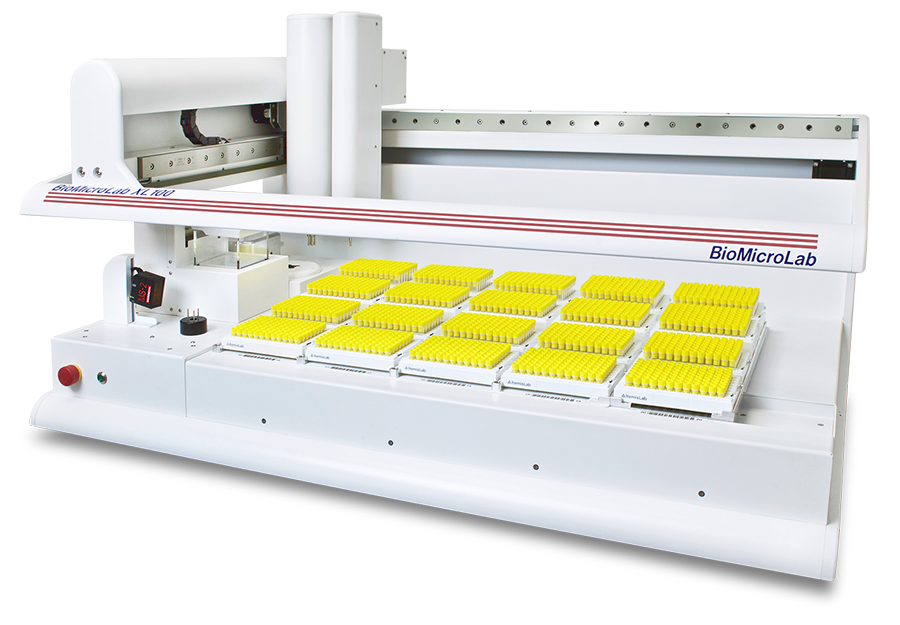 Rearray, reformat, cherry pick, track
XL intelligent pick and place head enables unaided tube processing. 2D and 1D barcode reading on the side and the base of tubes.
Gravimetric volume detection
Integrated precision 4- or 5-place balances with external display and XL Ionizer.
Automated labelling
Design, print and apply labels to tube and vials with data, text, 1D or 2D barcodes and logos.
Liquid handling
Utilises a separate Z axis to aliquot and dispense from any tube, vial or rack position.
User friendly
The XL series software control of all robotic operations with several processing modes. ActiveX and SDK are available for integration projects.
Sample temperature integrity
Cold room compatible. Solid State Cooling systems and Mecour thermal block options for temperature sensitive sampling.