XL LabelPro™
Automated tube & vial labelling
Label tubes & vials to your exact requirements
Integrate with any XL tube handler for automatic labelling or use as standalone labeller. The XL LabelPro reduces the time and effort spent on labelling.
Download Specifications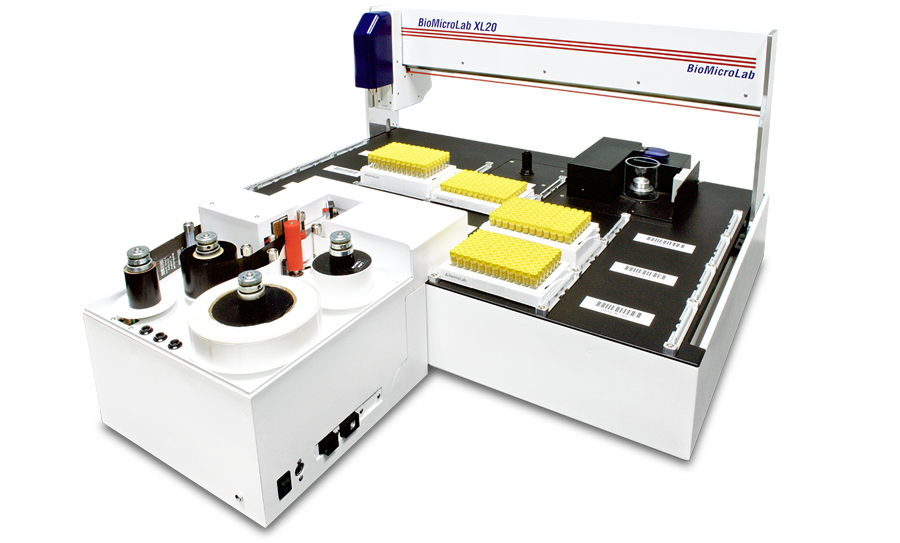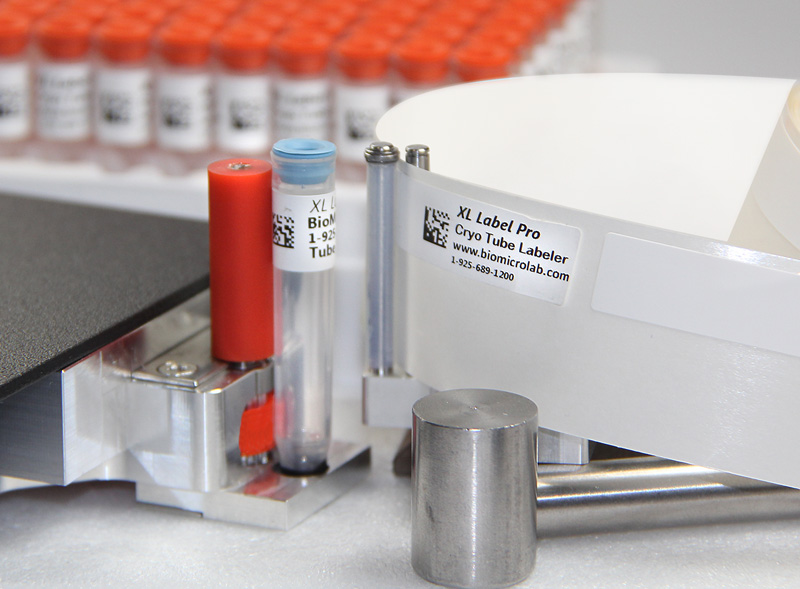 Perfect label alignment
Label up to 180 vials per hour with exact label application every time.
High quality
Excellent printing results from the 300-600 dpi thermal printer.
All electric operation
No compressed air is required.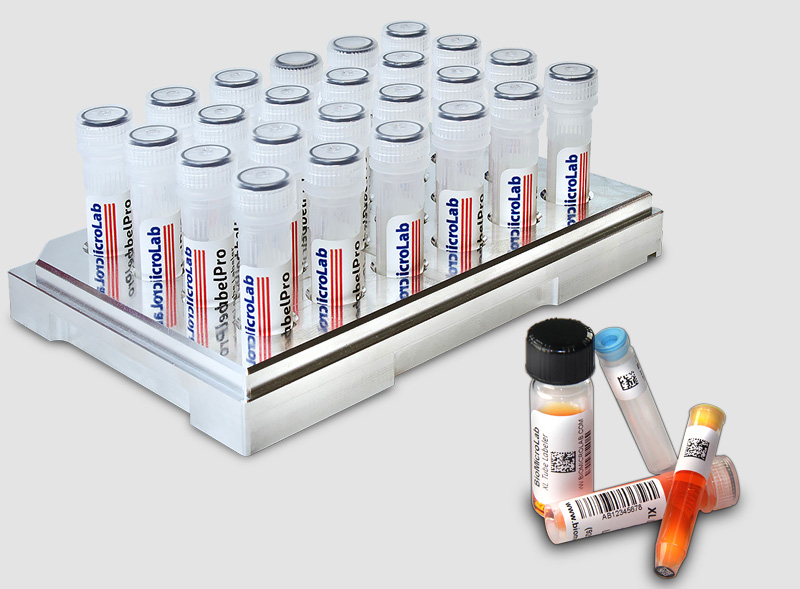 Durable labels
Resistant to smudging, tearing, chemical damage and -196°C freezing.
Typical label sizes
10mm × 33mm for 1.4ml SBS format tubes and 25mm × 25mm for 2ml large format tubes.
Job flexibility
Print identical or unique labels. Apply pre- printed labels.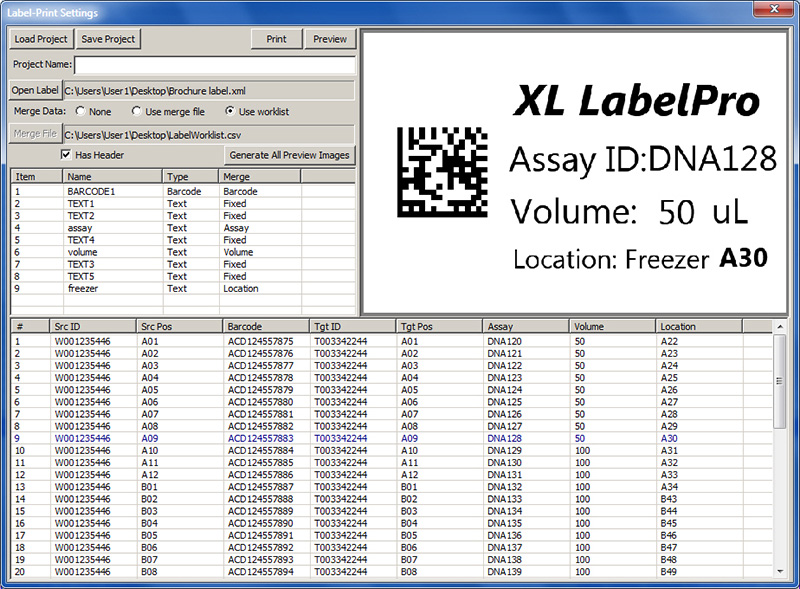 Content control
Input files to print unique labels with variable data. Fix all data or combine different data types on labels.
Label design utility
Customise labels to include text and images in any direction. Print 1D and 2D barcodes, human readable text, JPEGs, logos, reference codes and symbols.
LIMS integration ready
User definable output files.