SampleScan HS
SBS rack barcode reader
Image capture using camera technology
The high quality SampleScan barcode readers all include a 5-year warranty. Quickly capture and decode 1D and 2D barcodes on tubes and SBS format racks.
Download Specifications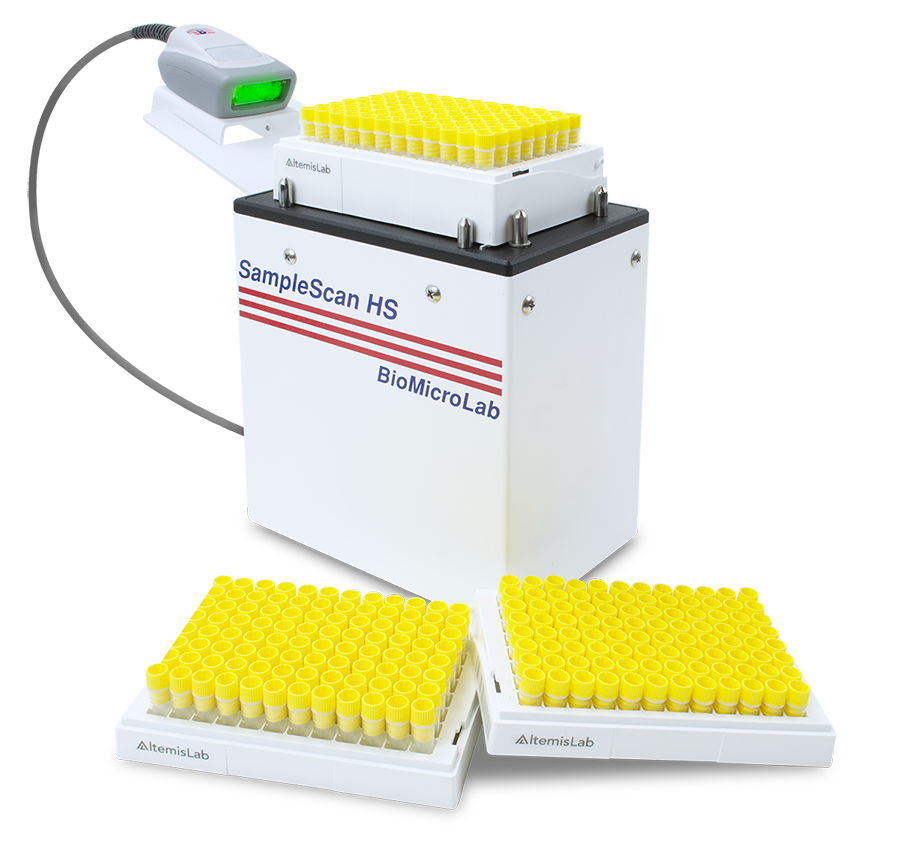 Rapid camera reader
Decode a 96 SBS format rack in less than 1 second.
Capture rack barcodes
Decode 1D barcodes on any rack side and 2D embedded rack barcodes.
Easy to use
Initiate decoding via the software or the optional foot pedal control.
Operates at -20°C
Camera is protected by the robust and completely sealed outer casing.
Condensation Reduction System (CRS)
Rack-riser safeguards the scanning surface from condensation build-up.
Rack compatibility
All SBS rack formats from most manufacturers.