SampleScan HS Cryo
Large rack barcode reader
Image capture using camera technology
The high quality SampleScan barcode readers all include a 5-year warranty. Quickly capture and decode 1D and 2D barcodes on tubes and large format racks.
Download Specifications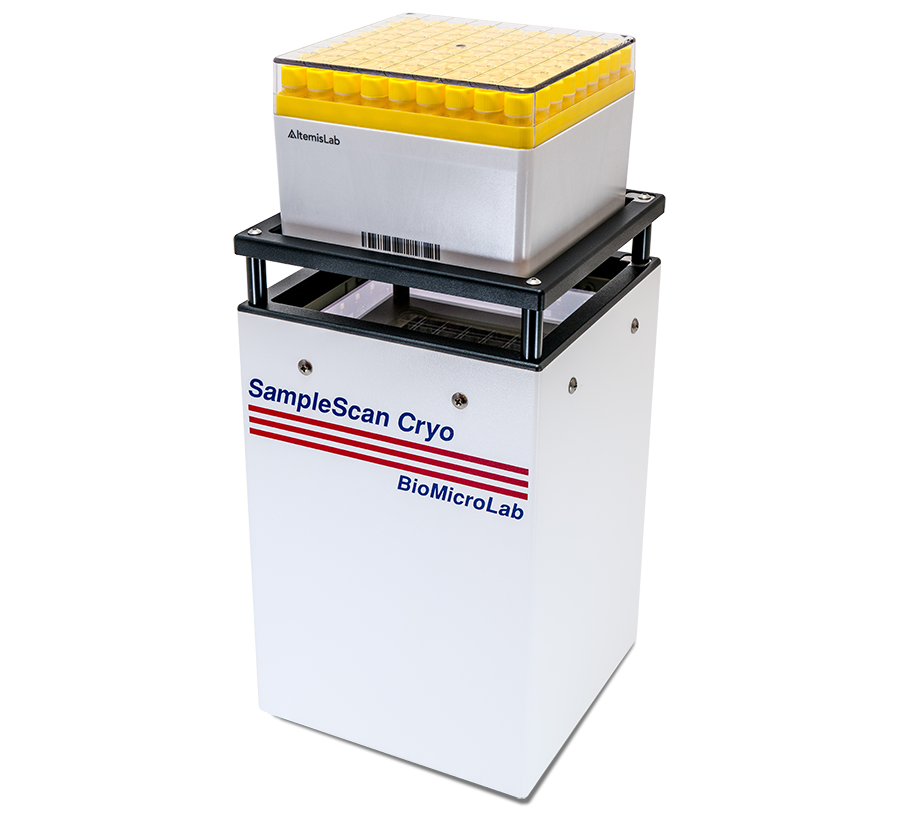 Rapid camera reader
Decoding 96 SBS format racks in less than a second and large format racks in less than 3 seconds.
Rack compatibility
All SBS and large rack formats from most manufacturers.
Easy to use
Initiate decoding via the software or the optional foot pedal control.
Condensation Reduction System (CRS)
Rack-riser safeguards the scanning surface from condensation build-up.
Operates at -20°C
Camera is protected by the robust and completely sealed outer casing.
Large/SBS reader Set-up Pack
Start storing and tracking samples easily with all the kit in one cost saving package. Readers, 2D Tubes, Tube picker and Laptop.